the Keystone Waterslide and Swim Camp IS FUN FOR THE WHOLE FAMILY!!Reservation only for a very limited number of families. No walk-ins.
Keystone's 274' waterslide is a wonderful way to spend time with your kids. Moms and Dads are encouraged to enjoy the slide too. 2.5 hours of wet and wild fun!
Each family will have a reserved shaded table poolside (properly social distanced).
Snacks, lunch, and beverages will be available for purchase.
(Sorry, no outside food/drink allowed).
Here's How it WorksEnjoy food, beverage, recreation and entertainment with your whole family.
1. Choose your day / time
2. Submit the reservation and payment form below - $35/guest (all guests age 4 & up require payment regardless of whether they are participating or observing. All payments final, no refunds)
3. Bring your confirmation at your allotted time and enjoy!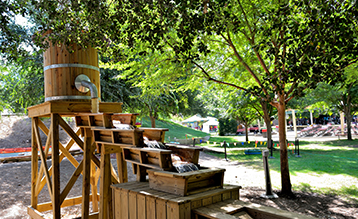 Spacious Private Outdoor Facility
On top of our private pool and waterslide, grassy Lawns and sports fields are available for family activities (equipment not provided), and our modern restrooms are cleaned hourly. Free parking on site is included!
274' WaterSlide
Our 274' waterslide winds down the mountain, providing an exciting experience for kids and adults!
Children must be able to swim to use the waterslide. Children cannot sit on parent's lap while watersliding. No exceptions.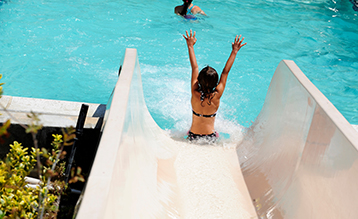 Reservations Only
Given our new social requirements, reservation is only available for a very limited number of families. We do not allow walk-ins. Please wear swimsuits to the camp due to very limited availability of change rooms.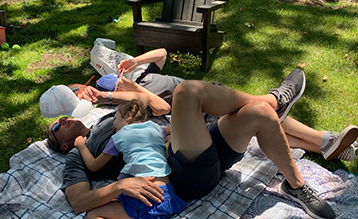 Serving with love
Aenean suscipit vehicula purus quis iaculis. Aliquam nec leo nisi. Nam urna arcu, maximus eget ex nec, consequat pellentesque enim. Aliquam tempor fringilla odio, vel ullamcorper turpis varius eu.